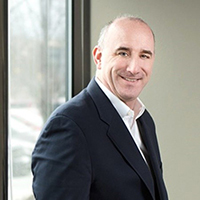 Our conversation about the future of venture capital in Northeast Indiana begins with Jeff Barry. Jeff has been a Partner at Plymouth Growth Partners since 2008 and is involved in all aspects of the firm's investing activities, from origination to exit. He has led several successful investments in Funds II & III, including IDV Solutions, 365 Retail Markets, InContext Solutions, ClearObject and Kinney Group. Jeff is an experienced finance professional and brings over 20 years of experience to collaborating with Plymouth's portfolio companies. Prior to joining Plymouth, Jeff was a Senior Economist at the Overseas Private Investment Corporation (OPIC) in Washington, DC where he was responsible for evaluating potential investment opportunities in small- and medium-sized businesses, as well as Fortune 500 companies. Prior to his work with OPIC, Jeff was a management and strategy consultant for ten years with PricewaterhouseCoopers and Stone & Webster Management Consultants, specializing in sell-side privatization transactions in Latin America and Africa.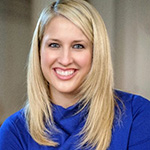 Jeff will be introduced by Kristin Marcuccilli. Kristin is the EVP and Chief Operating Officer of STAR Financial Bank, an Indiana-based community bank known for its culture of delivering quality service, personalized banking solutions and innovative use of technology. STAR Financial Group has grown to $1.88 billion in assets with more than 40 locations in central and northeast Indiana. Kristin is on the Board of Directors of the Indiana Economic Development Corporation, the Indiana Bankers Association, Greater Fort Wayne, the Boys and Girls Club of America, the Fort Wayne Children's Zoo, and Arts United of Fort Wayne.
---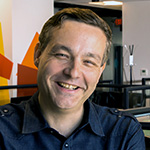 Kicking off our signature "unpitch competition" will be John McDonald, Chief Executive Officer of ClearObject. John leads Inc. Magazine's fastest-growing IT services company in Indiana for 2014, 2015, 2016 and 2017, and Entrepreneur Magazine's most Entrepreneurial Company in Indiana for 2016 and 2017. A pioneer in the "Internet of Things", ClearObject helps companies build and run data-driven products that differentiate their physical products in the global digital economy,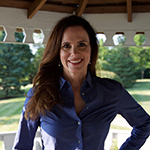 Continuing our "unpitch competition" is Kara Kavensky, President, of The Storyteller Agency. A prolific writer and storyteller, Kara Kavensky is a popular strategic communications consultant for regional tech companies and organizations. She has over 25 years experience in marketing, sales, writing, entrepreneurship, and event promotion. Kara is a strong proponent of economic development through creative storytelling.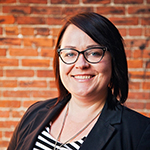 Our Unpitch Competition will be moderated by Rhonda Ladig, Executive Director at Start Fort Wayne. She manages day-to-day operations, finances, human resources, and development for Start Fort Wayne, Inc., a small, startup nonprofit. Start Fort Wayne helps entrepreneurs turn ideas into growth-oriented businesses. Our vision is for Northeast Indiana to offer a thriving entrepreneur ecosystem that attracts and retains innovators and investors.
---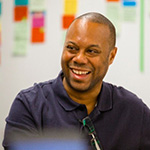 To give us a talk on the state of venture capital in Indiana, we welcome Aaron Gillum. Aaron is the Senior Vice President of 50 South Capital, an alternative asset management firm designed to meet the core strategic needs of investors seeking access to hedge funds, private equity and real assets solutions. 50 South develops comprehensive investment solutions and services designed to meet alternatives investors'​ risk and return expectations. Its highly experienced team works closely with a wide range of investors to fulfill specific investment objectives and create lasting relationships. 50 South Capital is a wholly-owned subsidiary of Northern Trust Corporation. Aaron is an experienced senior manager with a demonstrated history of working in the venture capital and private equity industry, skilled in restructuring, management, mergers & acquisitions, private equity, and leadership. Most importantly, he is a devoted husband & father.
Enrollment is free thanks to our sponsors, and we invite you to get plugged into the future of venture capital in Indiana by joining us at this event.